Another Mini-Guide for free download, and this one is unique – helping campaigners to identify where companies are most vulnerable to pressure.
It is hard to influence any target unless we can understand what makes them tick. However, the only experience that many campaigners have of the corporate sector is as customers. This leads them to adopt consumer action as the default strategy, ignoring the potential of other strategies.
Many years ago, when I was leading Oxfam's campaigning programme, I completed an MBA with the Open University. I wanted to understand business strategy and how they could be influenced more effectively. I learned how they developed their business plans. I studied their financial, human resources and marketing strategies and how they deal with competition. Using this knowledge, I then developed the Corporate Vulnerability model.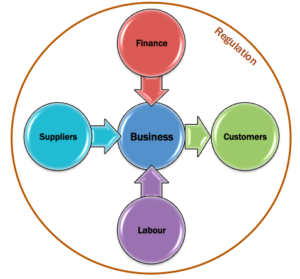 As far as I know, this model is unique – I don't think anyone else has looked at planning corporate campaigns in this way. It explores the four key external relationships that companies have to manage, helping campaigners to identify where individual companies are most vulnerable to pressure.
It has long been my intention that I will write a book on how civil society can stand up to the private sector – a practical book of tool and strategies that would include this model. One day I might have enough time free to finish it. In the meantime, I thought it was time that I put this model out into the public domain through this Mini-Guide. Download it here.
Please share, and let me know what you think of it.